Forage and Feast
With fertile soils and a temperate climate, the Clare Valley Region produces a range of local food which has been lovingly grown, farmed, and processed in the region. With vineyard restaurants, gourmet pub fare, romantic dining, cafes, provedore outlets, bakeries and farm gate sales, the region offers a delectable array. From stress-free lamb, saltbush hogget, pork, beef, and free-range chicken and eggs, through to wholegrain pastas and biodynamic grain products, honey and carob products, to seasonal fresh fruit, award-winning olive oils, self-labelled jams, condiments, and chutneys, each product tells its own story. Many restaurants and cafes are committed to serving local food on their menus.
Meet the local producer. Plan your route on this map to eat your way round The Valley.
[ Print Version ]
Category:
Open: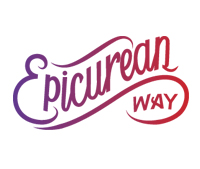 The Epicurean Way
Explore more of South Australia's food regions on the Epicurean Way webpage.